Up to 50% more power for the market leading low voltage line
Torqeedo continues to lead the way in electric mobility on water, today announcing a comprehensive product line update of its market-leading Cruise engines. The new Cruise line will consist of 3 kW, 6 kW and 12 kW outboard motors and pods powered by high-production lithium-ion batteries. But more power doesn't mean more weight – Cruise engines are still the lightest electric outboards in their horsepower classes.
"With the launch of the all-new line of Cruise engines, Torqeedo continues to innovate and define the future of mobility on the water. Our mission is to deliver a climate-neutral and more sustainable boating experience that delights our customers" said Mr. Ralf Plieninger, CEO of Torqeedo.



Cruise 12.0
The new high thrust Cruise 12.0 with TorqLink is suitable for displacement vessels up to 12 tons or small planing boats. The outboard Cruise 12.0 weighs only 60 kg, while the Fixed Pod version weighs only 34 kg. Both units provide exceptional thrust, powering displacement hulls with the equivalent of a 25 horsepower.
Cruise 6.0
For 2022, the redesigned Cruise 6.0 with TorqLink and 9.9 horsepower equivalent easily powers displacement vessels up to 5 tons or light planing RIBs. A complete Cruise 6.0 outboard weighs less than 70 kg, including battery and throttle. Do you need more range or more power? Consider a twin system for vessels up to 10 tons, or add more energy storage. Up to eight Power 48-5000 batteries can be connected to your Cruise propulsion system, extending range down to 200nm.
Cruise 3.0
The new Cruise 3.0 is an affordable 6 horsepower equivalent propulsion system for sailboats up to 30 feet or displacement hulls up to 3 tons. This lightweight electric propulsion system operates on 24 volts for easy integration of up to sixteen Power 24-3500 lithium-ion batteries.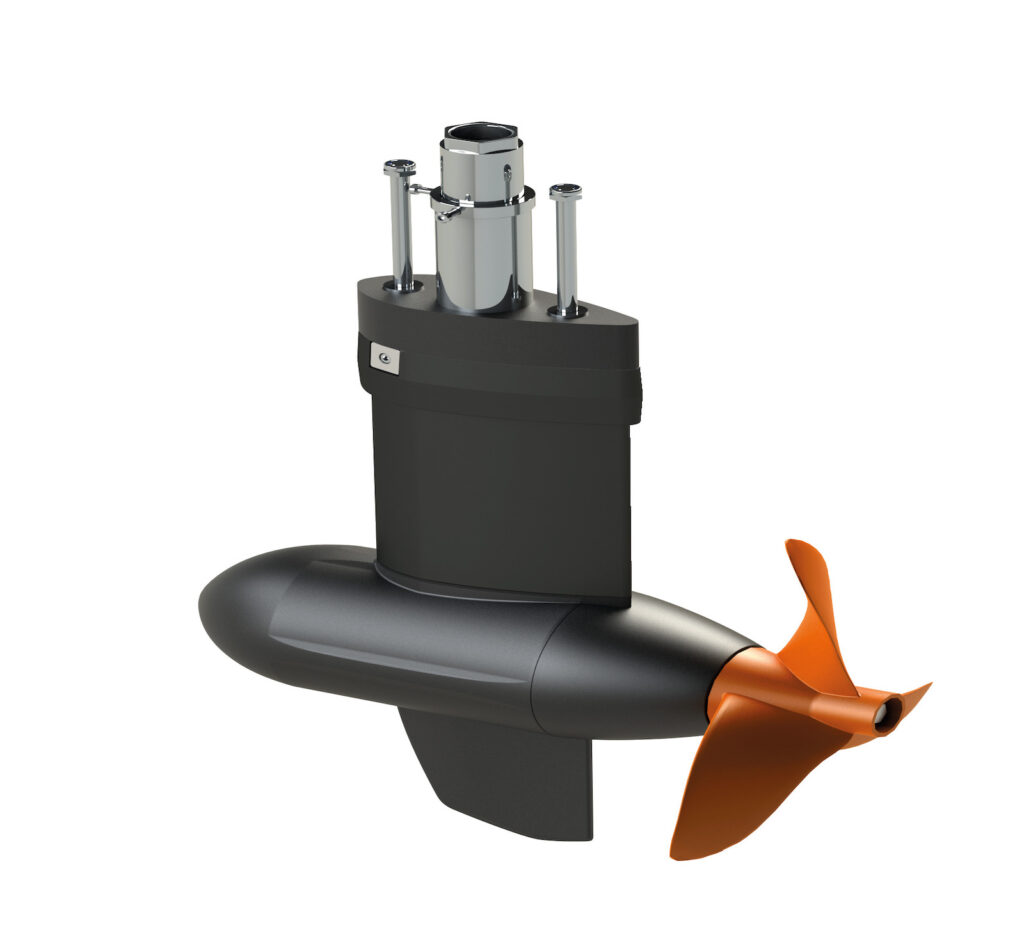 More on Torqeedo
Torqeedo is the market leader in the field of electric water mobility. Founded in 2005 in Starnberg, the company develops and manufactures electric and hybrid motors from 0.5 to 100 kW for commercial applications and recreational uses. Torqeedo products are characterized by an uncompromising focus on high-tech, maximum efficiency and complete system integration. Torqeedo is part of the DEUTZ group, one of the world's leading manufacturers of innovative drive systems.