DEUTZ does not mean only design and production of engines for professional use, but also an After Sales & Service that can solve any type of problem. Our job starts from understanding the client's needs and ends with the service that we must perform in every location. Our company I based on some fundamental principles that are also guidelines for all service's activities.
High collaboration with the clients, thanks to the training to all technicians who are using our products
Service of the highest order, onshore and offshore
Know how to approach the market
After-sales activity with a continuous development of Service to the customer and marketing of spare parts
Simple and efficient organization that allows the increasing of high added value services in order to achieve the highest business profitability



The growing demand for resources requires more effort
We must not forget that the growth in population and in the general quality of life generates higher request for goods and services, as well as energy. this means the need to provide effective and long-lasting tools. In addition to this, on-site service is increasingly important.
For this reason, DEUTZ can carry out a series of on-site maintenance and repair services. Our main effort is to perform any type of repair right on site. And this happens to be a mission possible for DEUTZ.



Everything special Deutz can offer
The list of available after sales & services is complete, and these services make it possible to perform a high range of repair. This translates into being able to use the installations in a reasonable time, with reasonable downtime.
In these tables, you can see all the opportunities of services offered by DEUTZ solving any type of problems. Here you call also find all the available tools for any maintenance and repair.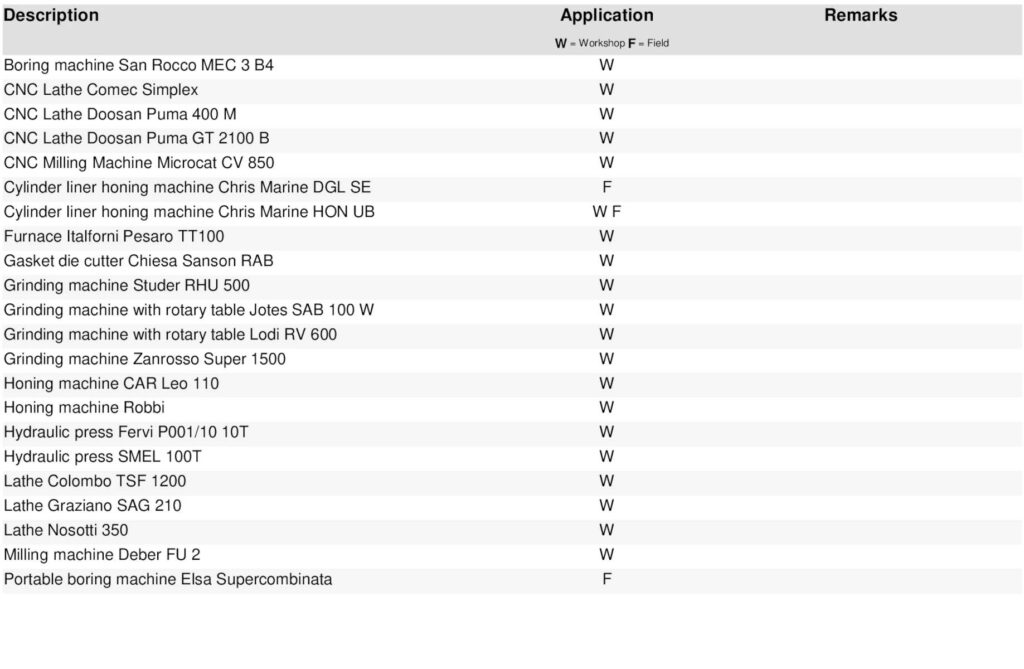 Details of some of our Service's operations
Within the range of our customer service activities, there are typical operations that we can perform onshore. Therefore, the client can personally evaluate the professionality of our service, which leaves nothing to chance. Here are some examples of our job.



Modification of gas pipes
This operation is undoubtedly delicate and requires a very high level of security. This is why it is important to rely on highly specialized personnel, such as that offered by DEUTZ. The process follows the steps listed below.
Dismantling gas pipes from the engine
Remachining gas pipes
Dye penetration test of gas pipes
Pressure test of gas pipes
Pressure test of gas compensators
Reassembly of gas pipes on the engine
Tigthness test of the entire gas line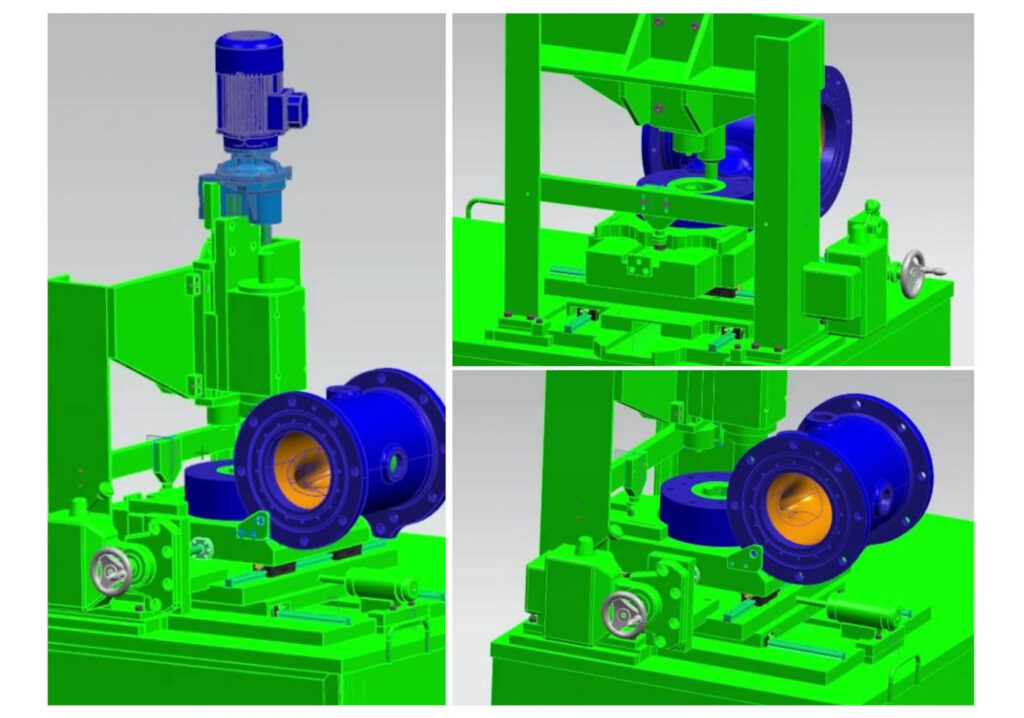 Overhaul of the crankpin of the connecting rod
For such a delicate work inside the engine, specific tools are used in order to obtain a perfect recovery of the functions and movement of the connecting rod and the respective crankpin and bearing.
The Service is divided into the following steps:
Journal fillet machining
Journal re-machining and super-finishing to tolerances within manufacturer's specifications
NDT inspection – MPI and dye penetrant
Hardness testing



Main-bearing cap recovery
Our equipment includes all the tools that are necessary to recover the bearing caps for all types of engines. Our work process can be followed even in very confined spaces and does not require the removal of the crankshaft.



Recovery and renewal of the flywheel
There are situations where sections of the flywheel teeth are worn, damaged or even broken. In this case it is not necessary to replace the part, but a repair on site is possible. Therefore, we will proceed to replace only the damaged part. For this operation, we proceed in the following steps:
Damaged section is machined
A replacement section is manufactured with the same specifications
New section is fitted firmly and bolted into place and the flywheel is recovered



Recovery of cast iron parts
This type of work allows the recovery of various components quickly and efficiently. This type of intervention is characterized by the following peculiarities:
The cold process does not cause thermal stress, no distortion of the components
On-site repair does not require the need for disassembly and off-site transport
Guarantees a high pressure-tight seal that protects against oils and gases
Minimizes the downtime of valuable equipment
Intervention recognized by classification societies
Eliminates the need to purchase new, expensive cast iron parts



DEUTZ Special Service for high quality on-site repairs
These are just a few examples of DEUTZ's great effort to minimize downtime, with professional on-site operations. The experience of our technicians and the tools used allow us to obtain effective and long-lasting repairs.