DEUTZ engines are known all over the world for their power and reliability. The wide range of products and their known versatility means that they lend themselves to multiple uses even for long periods, thanks to their well-known longevity. In fact, in some cases DEUTZ is called upon to operate for the maintenance of engines produced many years before and which are still worth keeping in operation. This is yet another testimony to the quality of DEUTZ engines, quality that lasts over time with performance that is always up to par.



DEUTZ BV 8M640 R engine
We are talking about a new order which concerns the request for assistance for a DEUTZ engine operating in Croatia. DEUTZ Italy has been entrusted with the overhaul of an engine mounted on a ship stationed in Lussinpiccolo. This locality (Mali Lošinj in Croatian ) is the main locality and port of the Croatian island of Lošinj in the Adriatic Sea. The engine being serviced is the DEUTZ BV8M640 R. It's an eight-cylinder in-line engine, 600 rpm , 3,235.00 kW.



The intended use of the engine
This is a large engine capable of offering power and reliability and which has been mounted over the years on single-engine vessels. Vessels that use this type of engine are usually ferries, container carriers and small ships in general. As you can imagine, these ships need highly reliable engines, even to make numerous trips every day with frequent stops and starts. In this case, we are talking about a passenger ferry that runs back and forth between the island of Losinj and the mainland.


The required maintenance work
The shipowner instructed DEUTZ Italy to carry out the following maintenance operations on the BV 8M640 R engine:
Motor shaft replacement
Cylinder block alignment and boring
Bearing replacement
Oil pump replacement
Reassembly
Checks and sea trials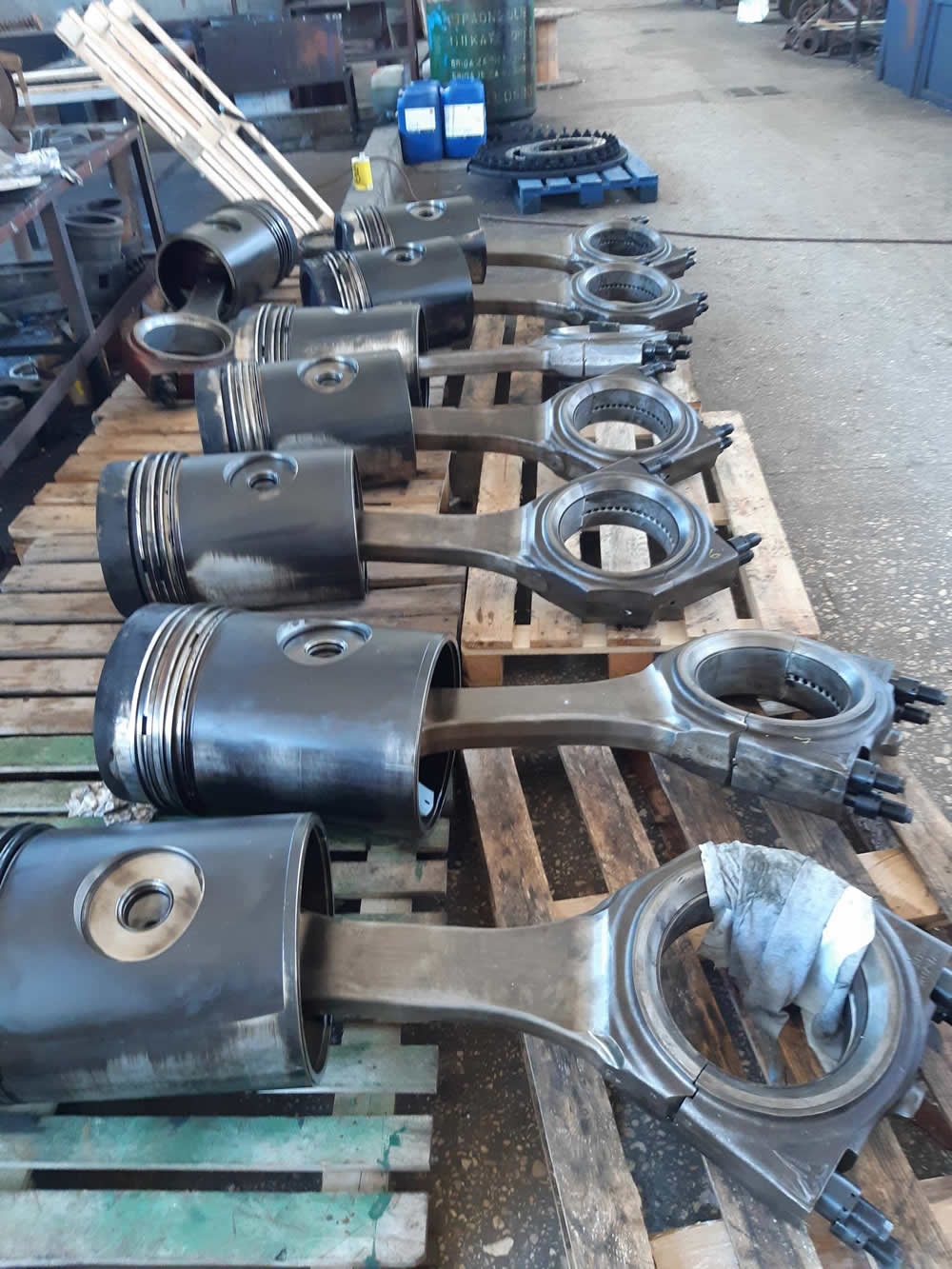 Original DEUTZ spare parts also for older models
As usual, DEUTZ is able to supply original spare parts for the maintenance of outdated and no longer marketed engines. The following operations will be carried out at the port of Mali Lošinj and will require three weeks of continuous work to complete the entire order.